In the rapidly evolving world of energy storage, the Lithium Ferro Phosphate (LFP) chemistry battery has emerged as a game-changer. Among the top contenders in this field is the E-BOX-48100R model, which offers unparalleled safety, reliability, and market-leading performance. This blog post will delve into the key features and benefits of this cutting-edge battery, showcasing its potential to revolutionize energy storage across various applications.
Unleashing the Power of LFP Chemistry Battery
The E-BOX-48100R battery is built on the foundation of LFP chemistry, which is renowned for its exceptional safety and reliability. This chemistry ensures that the battery operates within safe temperature ranges, minimizing the risk of thermal runaway or fire hazards. With its self-developed Battery Management System (BMS) featuring dual active MCU protection, the E-BOX-48100R provides advanced safeguards against overcharging, overheating, and short-circuiting.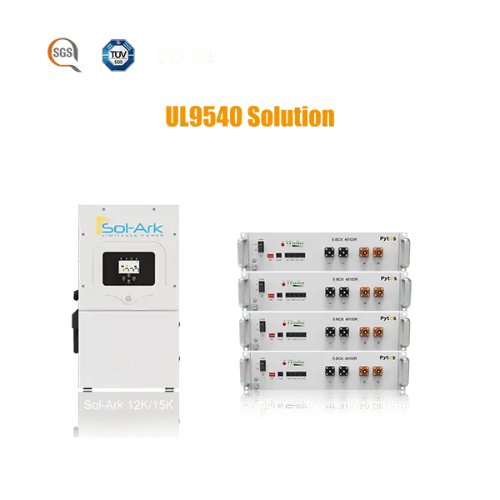 Achieving Unmatched Performance and Safety
The E-BOX-48100R battery boasts a state-of-the-art design that sets new benchmarks for performance and safety. It has obtained certifications such as UL9540, UL1973, UL9540A, CEC, SGIP, and UN38.3, ensuring compliance with industry standards. Its compact and flexible form factor makes it slimmer than most 5kWh server rack batteries, allowing for easy installation in various orientations. Whether you prefer vertical, horizontal, or server rack mounting, the E-BOX-48100R offers unparalleled installation flexibility.
Long-lasting Efficiency and Reliability
With a lifespan of over 6000 cycles at 90% Depth of Discharge (DOD) and a retention rate of 80% at 25°C, the E-BOX-48100R battery ensures long-lasting and efficient energy storage. It boasts a round-trip efficiency of over 95%, maximizing energy utilization and minimizing power loss. Backed by a 10-year warranty and designed for up to 20 years of service life, this battery offers peace of mind and long-term reliability.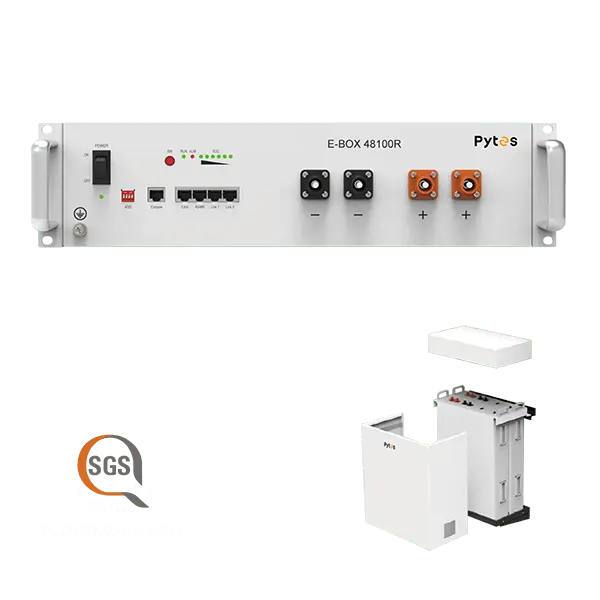 Wide Compatibility and Versatile Applications
The E-BOX-48100R battery is compatible with most inverter brands on the market, making it a versatile choice for various applications. Whether you require off-grid systems, backup power solutions, zero export setups, time-of-use applications, demand response, peak shaving, or virtual power plants, this battery seamlessly integrates into diverse energy storage scenarios. It is also suitable for home appliances, electric power systems, and uninterrupted power supply applications.
Scalable for Demanding Energy Needs
The E-BOX-48100R battery is designed to meet growing energy demands. It is scalable and expandable up to 286.72kWh, allowing users to customize their energy storage capacity based on their specific requirements. With a maximum support of 56 units in parallel, this battery provides the flexibility needed to adapt to changing energy needs.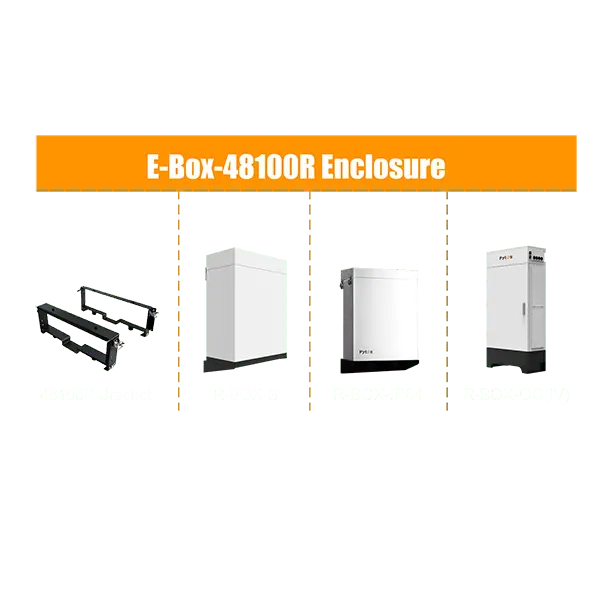 Conclusion
The Lithium Ferro Phosphate (LFP) chemistry battery, particularly the E-BOX-48100R model, offers a safe, reliable, and high-performance energy storage solution. With its tier 1 automotive-grade safety, state-of-the-art design, long-lasting efficiency, wide compatibility, and scalability, this battery is poised to revolutionize energy storage across various applications. Embrace the power of the E-BOX-48100R and unlock a new era of energy storage possibilities.
PYTES (USA) ENERGY, INC, Our journey began in 2004 developing solutions for residential energy storage systems.We help people save money and feel confident facing outage, with our ongoing support and technology accumulated over the 18 years.Welcome to inquiry if you need to know more about E-Box-48100R details or order wholesale.pytesusa@pytesgroup.com