Here we have another example of a totally inefficient system.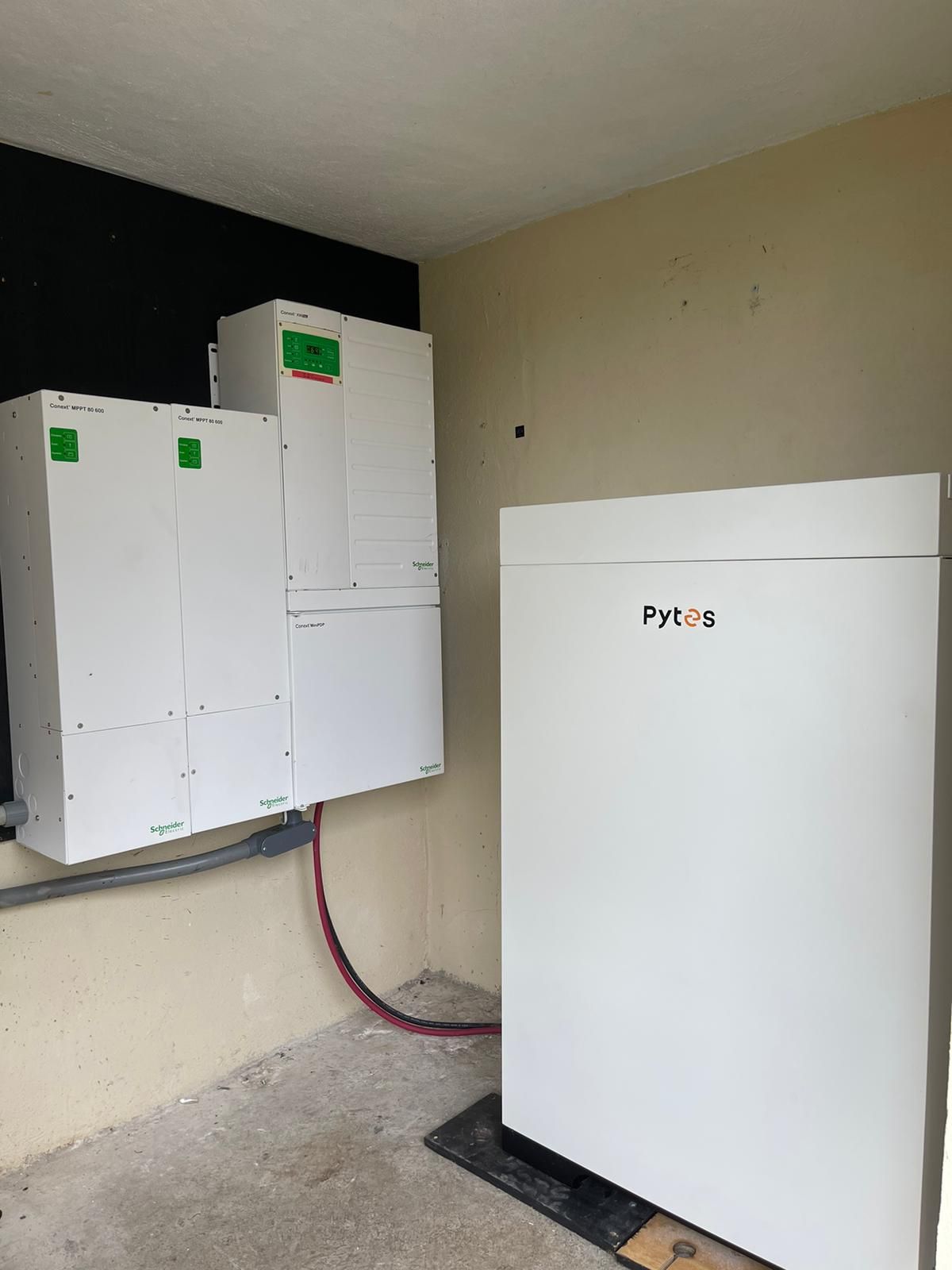 As we have mentioned on many occasions, the lack of equipment compatibility and the lack of knowledge in programming and adjusting them makes the systems totally inefficient.

In this case, we installed two Schneider Conext MPPT 80 600 in order to obtain better equipment performance through Xambus communication. We also replace lead acid batteries with Pytes batteries (Lithium LFP) for a higher performance of stored energy.

Result:

A much more efficient system and a TOTALLY satisfied customer.