Energy storage manufacturer Pytes has launched a new series of energy storage batteries for outdoor applications, the Lithium Iron Phosphate (LFP) battery E-BOX-12100, with a battery capacity of 100Ah, and can operate at temperatures as low as minus 20 ℃. The birth of 12V enables Pytes to expand its battery product line in response to new demands and increased competition in the North American energy storage market.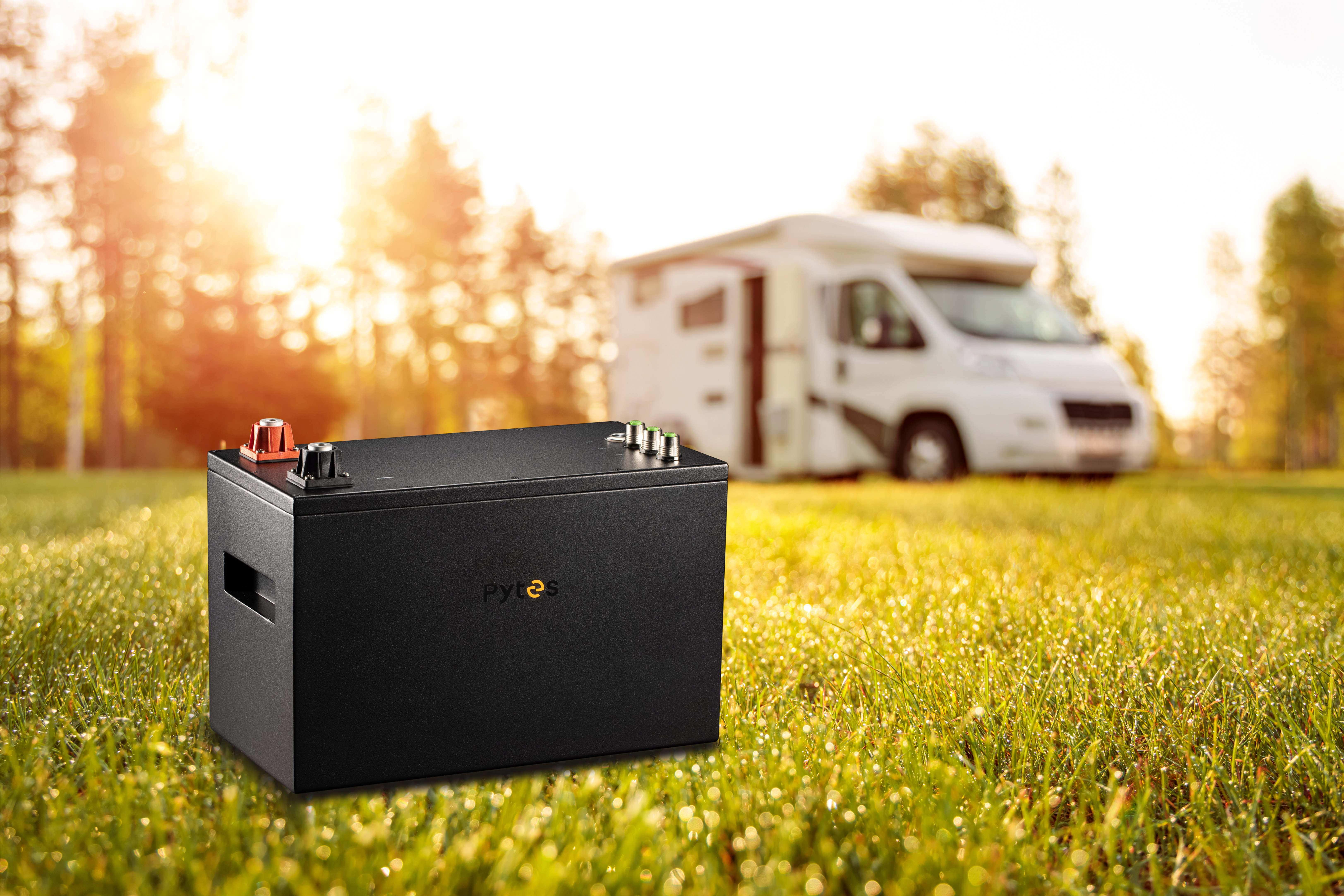 It is known the E-BOX 12100 battery is compact and lightweight, with advanced performance and stable long-term operation.
"It has a built-in intelligent self-heating feature that allows users to charge the battery effortlessly in cold environments," Hermann Liu, a spokesperson from Pytes said." The function will automatically start operating once the core temperature of the battery drops below the set value."
The nominal voltage of the battery is 12.8 V, the single size is 12.6 inch×6.5 inch×7.9 inch, and weight does not exceed 33.6 lbs. And based on its modular design and good scalability, the battery can be scaled with up to 4 battery modules in series to achieve a capacity of 5 kWh, and 8 battery modules in a system can achieve a capacity of 10 kWh.
"To improve the average charging efficiency of the batteries over extended use," Hermann told us. "Users can easily connect multiple batteries in parallel through the automatic balancing function."
The latest battery delivers a breakthrough in quality by offering an exceptional lifespan of more than 6000, a 100 A maximum discharge current, and most importantly, an extensive 10-year warranty. It also has a high safety factor with featuring IP65-rated protection, and is CE certified, UN38.3 and UL1973 certified.
"From the user's point of view, the upgraded intelligent design of the advanced battery management system, high-performance processor and advanced communication interface makes it easier to debug, monitor and manage the equipment," Hermann added.
The batteries are mainly suitable for the following applications such as boating & sailboat batteries, RVs, off-grid energy storage, vans & campers, home energy storage, solar storage, DIY power walls, and emergency power.
The battery has already shown the first-generation version on The Battery Show and RE+ SPI, and the official version will be available for sale in the fourth quarter.
Hermann revealed that Pytes will launch several new products in the near future. Such as the original popular home storage battery E-BOX-48100R, ushering in a new generation of V5°. The portable power station for outdoor users is expected to be launched in September this year, Stack LV Series, and Stack HV Series will be launched for small and medium businesses in 2023.