Pytes has been a keen exhibitor on RE+ EVENTS, formerly Solar Power International and Energy Storage International, for years. On RE+ 2022, Pytes launches several products for its home storage series and gains a big applause on the show.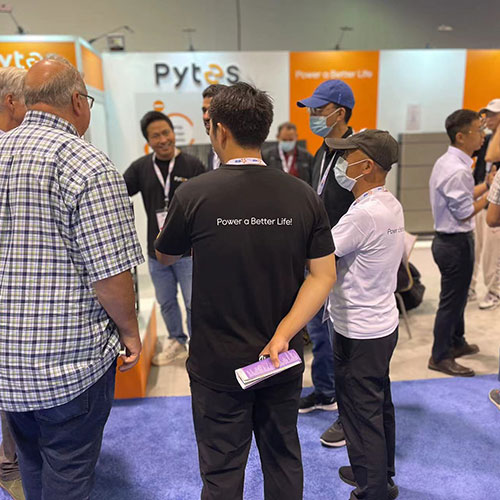 Coming from the Battery Show which ended days ago in Michigan, Pytes USA team has been able to keep the momentum going for another success in Anaheim. From September 19th to 22th, hundreds of visitors stopped by Booth 4346 to see Pytes's newly launched products for home storage application.
Going through several generations of upgrade, Pytes's primary battery 48100R comes to its latest version with a name V5°, implying significant improvements on every facet. Its standard charge/discharge capability rises to 75A, boosting 50% improvement over the last generation. The maximum continuous charge/discharge rate comes to 100A, making the usage of higher load possible. In addition to enhancement on performance, there are some critical optimizations on industrial design. The most noteworthy parts are the two new output terminals, with each one for positive and negative. The new terminals make the connection between batteries easier and safer, reducing the possibility of incorrect connections. There has been some merit on the new battery body as well. Despite of the massive improvement of performance, the body manages to get even shorter and lighter, providing better experience for installation and management.
With V5° comes R Bracket, a set of modular racks for storage batteries. It offers a flexible, light and secure way to handle and install batteries. Maximum 8 racks can be stacked together.
Multiple battery cabinets can be seen on the booth as well. R-BOX-A contains two batteries in its slim housing, one battery the top and the other on the bottom. While R-BOX-B holds two batteries side by side, taking even smaller space, and makes the connection easier.
ECOX Portable Power Station is a new product line released by Pytes just last month. Two models are brought to the trade show and become big hit immediately. Being a late mover in the lane, Pytes has gained some advantages on marketing insight and consumer preference. Currently there are 4 models in the portfolio, each with AC output of 300W, 600W, 800W and 1800W, composing a complete map covering main and typical customer demands. Inheriting technology from its home storage batteries, Pytes's power station sets itself aside from competitors by guaranteeing better weather resistance, longer service life and slower retention drop.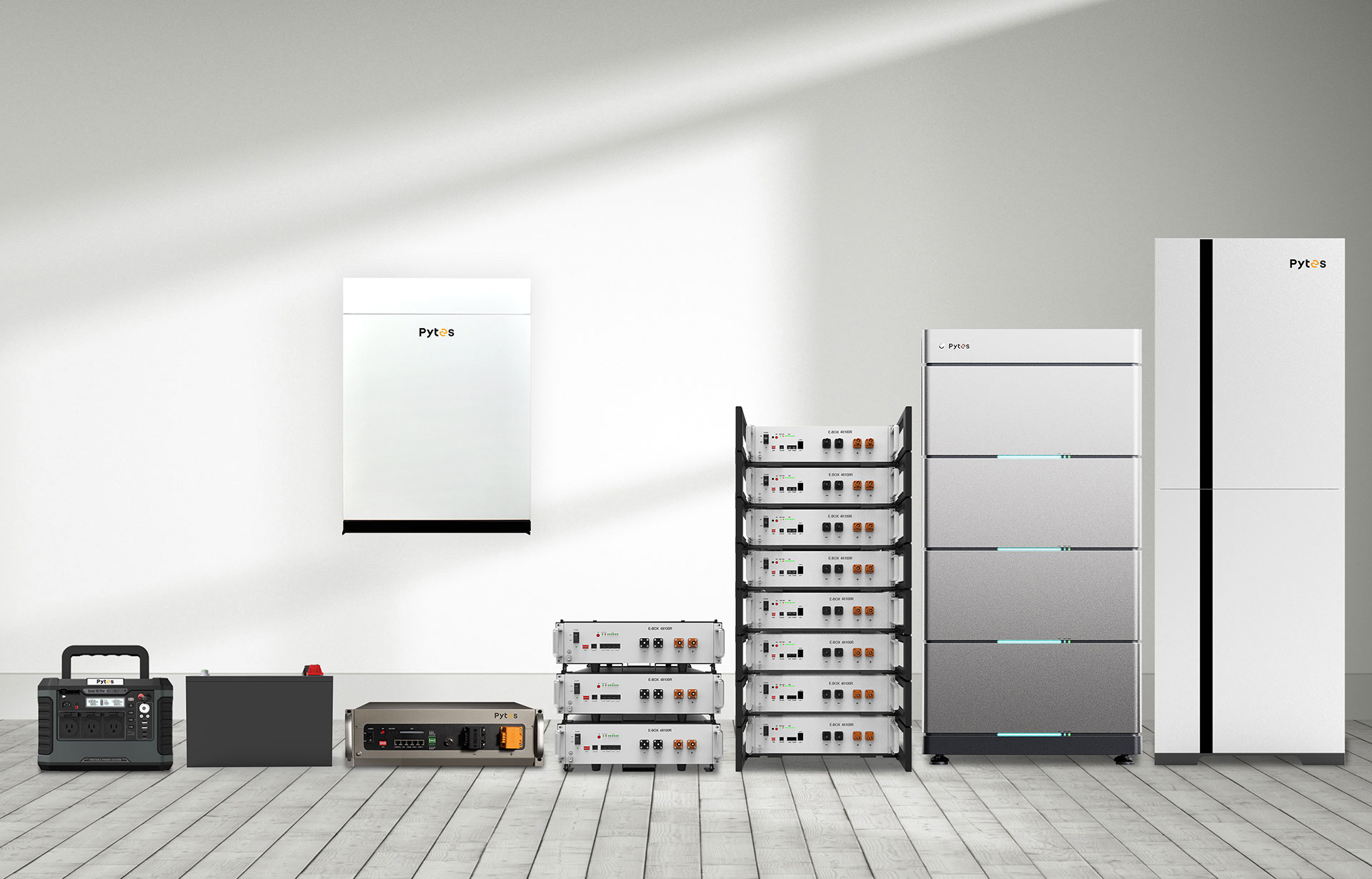 Pytes also releases a new 12V Lithium Iron Phosphate battery and a Stack LV Series. The former is for outdoor applications such as boating & sailboat batteries, RVs, off-grid energy storage, vans & campers, home energy storage, solar storage, DIY power walls, and emergency power. The later intends to serve small commercial and industrial projects. The 12V battery will be in mass production in September, and the Stack LV will be officially available at Q1 2023 for the North American market.